Maverick UDS Translations Sessions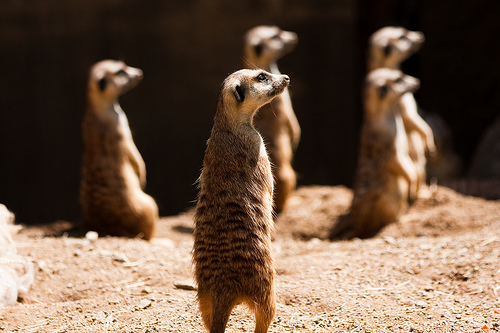 Engines are warming up for the next Ubuntu Developer Summit next week in Brussels, and on the Community track we've got a rich set of sessions to discuss a lot of topics around Translations. These will help shaping up the roadmap for the next version of Ubuntu, the Maverick Meerkat.
We discussed the sessions in the last translations meeting and they have now all been scheduled. You can also see the overview on the wiki, although they will all be tracked from the linked blueprints. Here they are:
How to participate
Whether you can attend UDS presentially or remotely, if you see any translation session you're interested in, you can participate or follow the progress by subscribing to the blueprint. And if you are at UDS, just join the session! Here's how you can do it:
Go to the blueprint. Click on the session you're interested in, either in this overview or in the UDS schedule. This will take you to the blueprint in Launchpad.
Subscribe to it. Subscribe to the blueprint, optionally ticking the "Participation essential" checkbox.
Add feedback. If you like, add feedback to the blueprint's whiteboard.
Join in! Remember that if you are participating remotely, there's IRC projected in all rooms and sound is streamed, so you can interact with those in the session. Check out Jorge's Ubuntu Open Week IRC session next Friday at 18:00 UTC on #ubuntu-classroom
I'm already looking forward to seeing everyone again in Brussels, it's going to be epic once more!