The Ubuntu Scope Showdown - progress showcase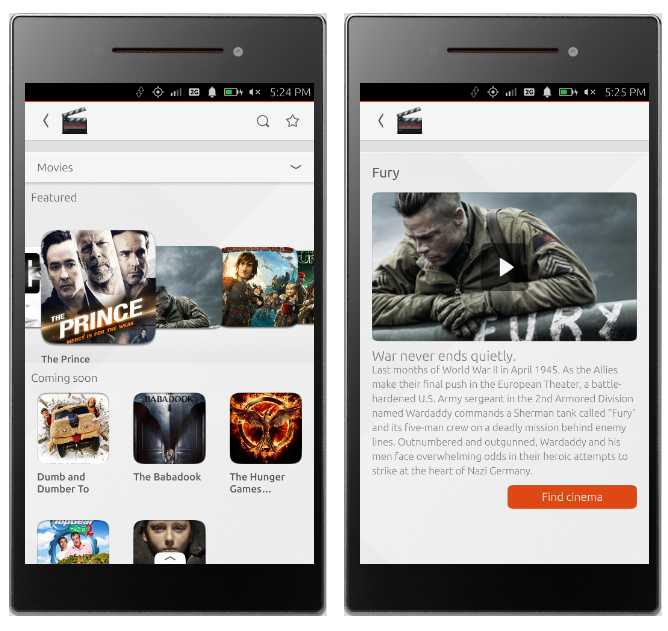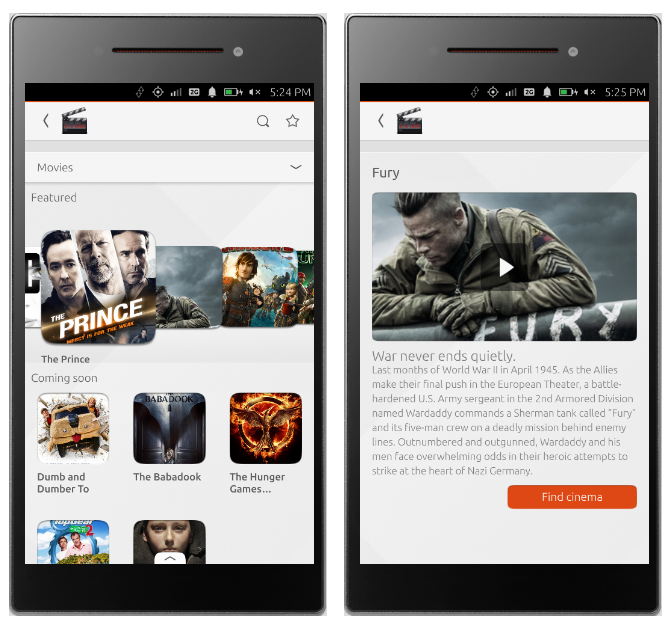 Over a week ago, we announced the Ubuntu Scope Showdown: a competition to write a scope for Ubuntu on phones in 5 weeks and win exciting prizes.
Scopes are Ubuntu's innovative take at revolutionizing the content and services experience. For users, they provide quick and intuitive access to content without the need of loading an app. For developers and operators, scopes provide an easy path to surface their content and customize the UX in a way that is very flexible and integrated.
Scopes are Ubuntu's innovative take at revolutionizing the content and services experience
After the initial contest kickoff, we've already had a number of participants blogging, sharing updates and teasers about their work. Here's a peek at some of their progress.
A variety of scopes
In the words of Robert Schroll, of Beru fame, e-mail apps are just passé. So much that he decided to explore an interesting concept: reading your e-mail with a scope. With a nice extra touch: Ubuntu Online accounts integration.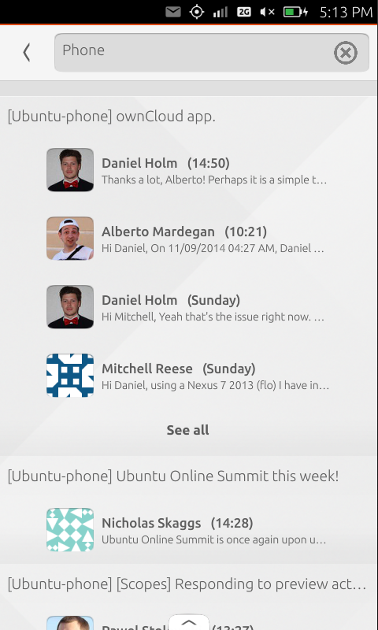 Because e-mail apps are so 90s - the Gmail scope
After listening to one of Daniel Holbach's mixes, scope pioneer Bogdan Cuza thought they alone deserve a scope, and so the Mixcloud scope was born. The rest, as they say, is history.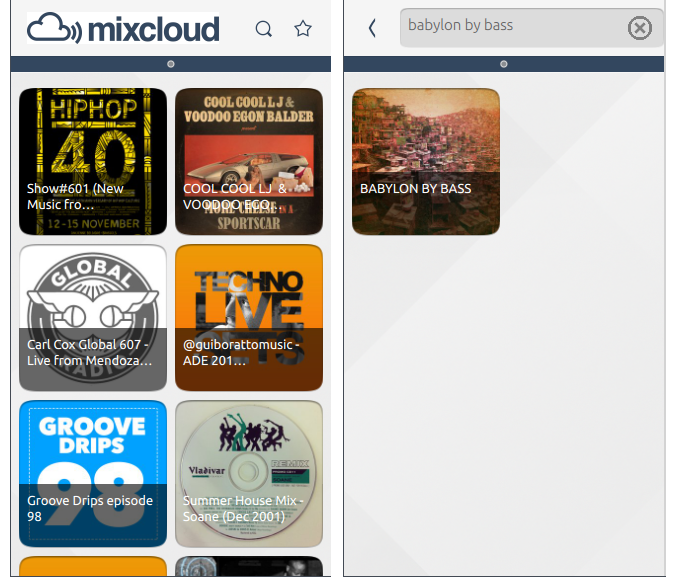 Can't get enough of those Balkan Beats - the Mixcloud scope
You don't know where to eat tonight? No worries, Sam Segers has you covered. Check out his Google places scope to easily find somewhere new to go.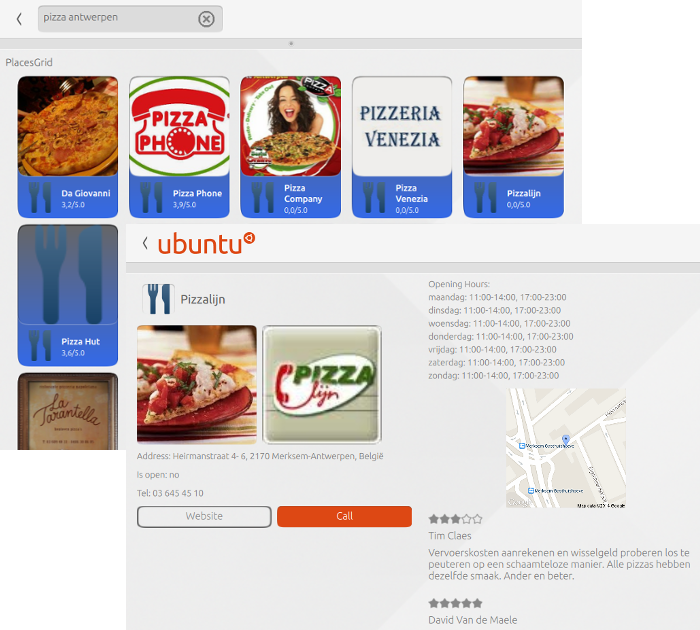 Your cooking skills not up to your date's expectations? The Google places scope comes to the rescue
Developer Daniele Laudani has a treat for all of us movie lovers: the Cinema scope. Features categories and departments, with settings, TV series and genres coming up soon! Check out the details on his blog.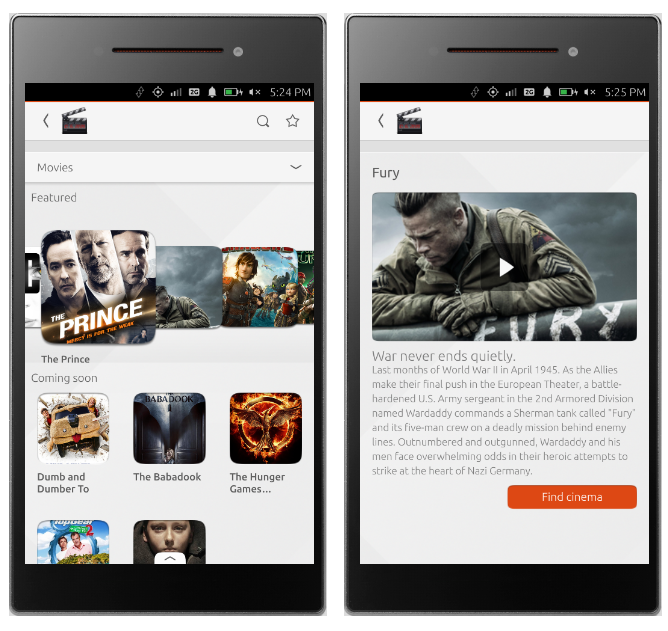 Helping Ubuntu users watch stuff dreams are made of since 2014 - the Cinema scope
Riccardo Padovani is bringing the dark horse -or well, duck?- of search engines into Ubuntu. Armed with the DuckDuckGo scope, get results like a pro with "real privacy, smarter search and less clutter".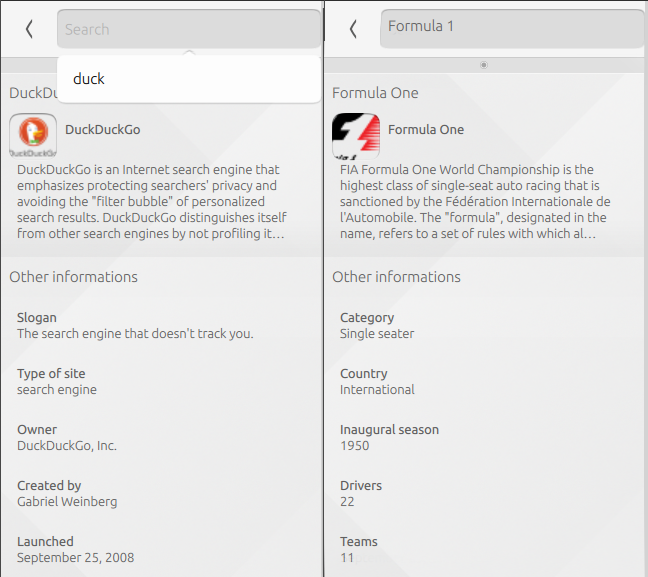 Duck is the new black - the DuckDuckGo scope
A wishlist of scopes
As Alan Pope and Michael Hall, I do have my wishlist of scopes for content that I'd like to have accessible at a flick of the finger on my phone. Maybe someone of you can make our day?
8tracks scope: I love music, and I love mixes. 8tracks is a music streaming service to listen to the mixes their community members create and to get creative submitting mixes. As an avid mixer and listener, I'd be using this all of the time, especially if it came with Online Accounts integration that showed me content relevant to my interests.
Ask Ubuntu scope: the biggest Ubuntu Q&A site. I regularly check the 'application-development' tag there to see any new questions and if I can help a fellow Ubuntu developer (and you should too). It'd be absolutely awesome to get those updates easily on my phone screen, with settings to filter on tags and the ability to upvote/downvote questions and answers.
Not sure what to write a scope for yet? Well, check out the ideas over at the Showdown reddit, or let your imagination run wild with a comprehensive list of APIs to get more inspiration!
A prize for your scopes
It's not too late to enter the Showdown, you too can write a scope and win prizes! Here are some tips to get started:
Looking forward to seeing the next batch of scopes participants come up with!