Ubuntu Jamming, Catalan style
The Ubuntu Catalan team met yesterday to contribute with their own bit of awesome to the Ubuntu Global Jam.
We run a translation and a packaging/bug-fixing jam and we had an exceptional participation (about 20 people at peak time). Most importantly though, we had a good time.
But let's just leave the pictures speak for themselves: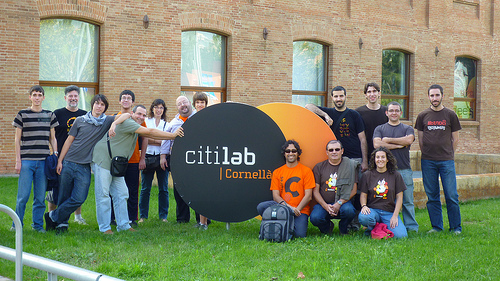 The whole crew, showing off their good looks and rearranging the local urban furniture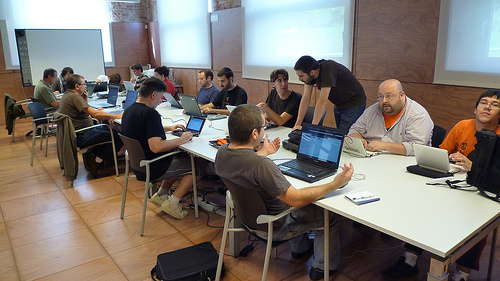 The crew, busy rocking the place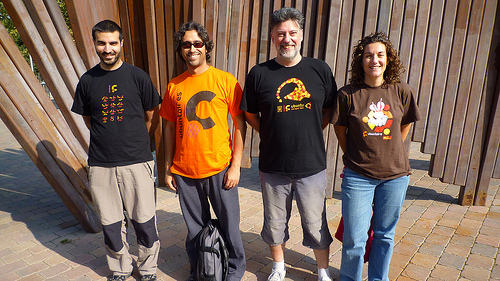 Beautiful Ubuntu people wearing no less beautiful Ubuntu clothing - notice the evolution in the shirt's designs throughout releases and parties
Want to see more? Watch the full picture set here.
The event took place at the Citilab computing center in Cornellà, near Barcelona, and we'd like to thank them along with all those who participated in the jam - you truly rocked!